Lush Press Archive
In Memory of Chris
September 7, 1966 - October 17, 1996
---
1996-Oct-18 Addicted to Noise Music News of the World
An early report of Chris's death.
---
1996-Oct-19 The Guardian Band Distraught at Death

---

| | |
| --- | --- |
| 1996-Oct Chris Acland Obituary | |
---
1996-Oct-21 The Independent Obituary
---
1996-Oct-25 The Express Beautiful Losers
Published on the day of Chris' funeral.
---
1996-Oct NME Christopher John Dyke Acland 1966-1996
Obituary.
Report on the funeral.
---
Aftermath
---
1997-Apr-07 The Guardian
Controversial article about the financial inequities within the music business.
---
1997-Apr-10 The Guardian Miki's Letter to the Editor
This is Miki's response to the Guardian article above.
---
1998-Apr Memories of Chris by Geraldine Chapman

This remarkable account is one of the most significant items on this website. It is a collection of personal memories written by Geraldine Chapman, Chris Acland's cousin, between 1992 and 1998. It includes an interview of Chris (more like a private conversation) done by his cousin in October 1996 just two weeks before Chris took his own life, and her recollections of the aftermath; the devastation it caused, letters from her family, and her conversations with Miki
---
More family memories can be found on the Lush Stories page from Chris' cousin Thomas Acland and his sister-in-law Ruth Acland.
---
Chris at 13
Playing drums with The Infection
in the Drama Studio at the Lakes School in Windermere, Cumbria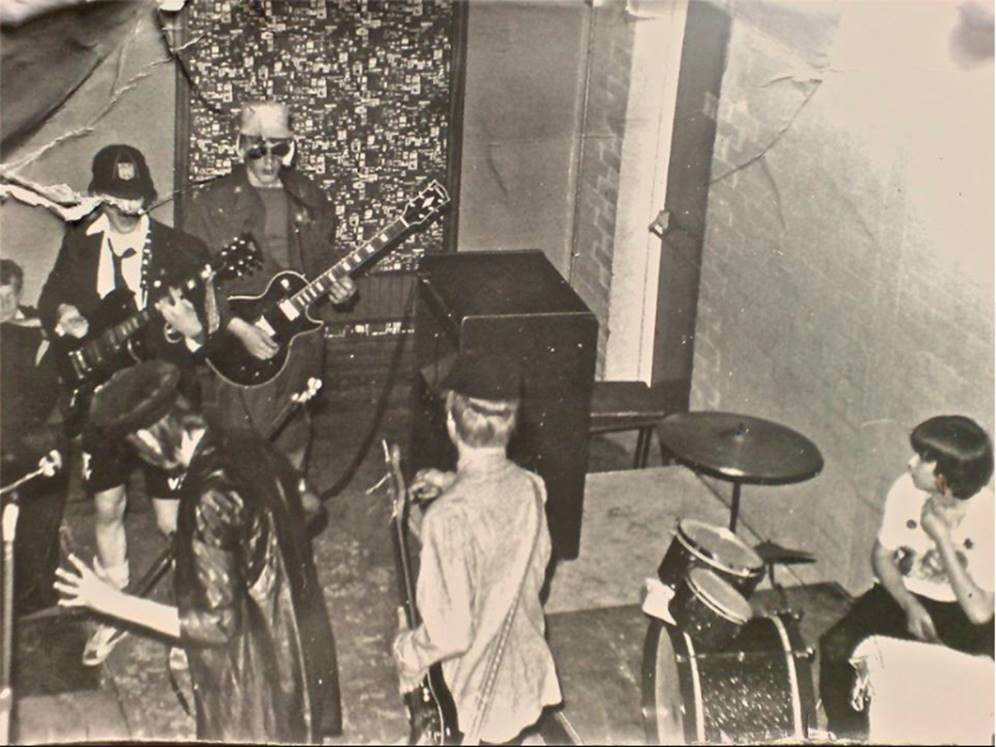 Click on the photo for more details